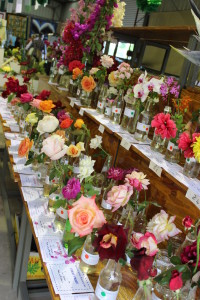 The Taroom Show Society will hold its annual general meeting on Friday, 16 October 2015, at the Taroom Golf Club. The committee intends to start the meeting at 5.30pm, where new executives will be voted in.
The AGM will also include a motion regarding the changing of the Taroom Show Society's financial institution. A brief general meeting will be held following the AGM.
A social dinner will also be provided afterwards, and president Shane Williams said he is looking forward to as many people as possible attending to help improve the annual show.
"The AGM is a time to celebrate the success of the 2015 show and to start thinking about new ideas for the next show," said Mr Williams.
Please RSVP for catering purposes to ua.mo1550795565c.woh1550795565smoor1550795565at@ni1550795565mda1550795565 or (07) 4627 3505.