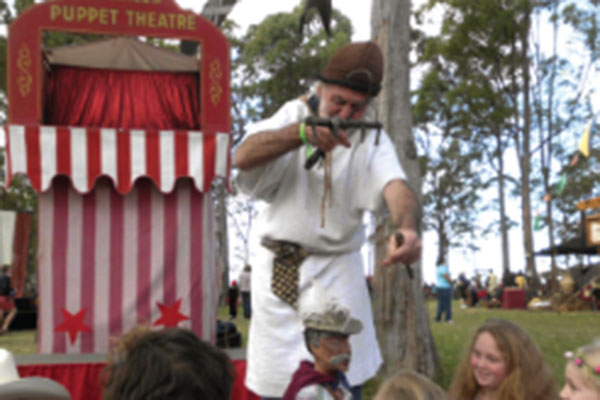 Professor Wallace's puppet theatre is a variety show combining traditional wooden hand puppets, marionettes and modern Muppets, with all performances including tons of audience interaction.
With origins stretching back over one hundred years, Professor Wallace's puppet theatre is one of the oldest continuous performing acts in Australia, and is both part of puppet history and Australian entertainment history.
This is simply timeless entertainment. Professor Wallace tours four states throughout the year, travelling from one festival or agricultural show to the next. The puppets perform from a small circus wagon – 2×4 metres or from a puppet booth.